New Payment Option – SardisTEL Now Accepts Cash App!
Dear Valued Customer,
At SardisTEL, we're always looking for ways to improve your experience with us, and we're thrilled to announce that we're taking a step further to simplify our billing procedures. We now accept payments through Cash App!
We understand the evolving payment needs of our customers, and this new addition is designed to offer you more convenience and flexibility. Now, you can make account payments more seamlessly, or even have friends and family make payments on your behalf without having to share your credit or debit card information.
However, it is essential to note that all SardisTEL accounts will still require a default payment method on file in the form of a debit or credit card, in accordance with our terms of service.
To make a payment using Cash App, follow these steps:
Log in to your customer portal.
Select the invoice you want to pay.
Change the payment method using the drop-down box from Credit/Debit card to Cash App.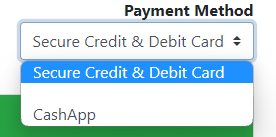 Upon selection, a Cash App QR code along with the instructions will be displayed. Also, take note of the specific message that you should include with your payment. This note will allow our system to automatically process your payment and mark your invoice as paid.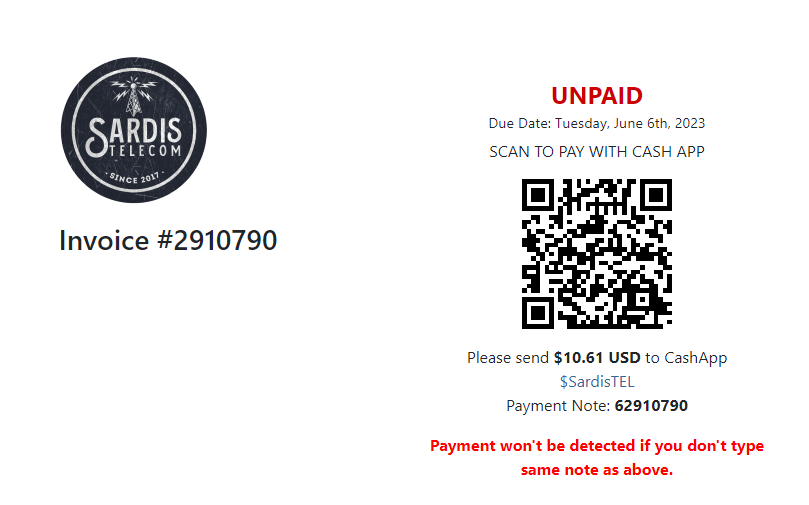 We believe this new payment option will provide you with a simpler and safer method of settling your account. If you have any questions or need further assistance, please feel free to contact our customer service team.
Thank you for your continued trust in SardisTEL. We appreciate your business and look forward to making your experience with us even better.
Best Regards,
SardisTEL Customer Service Team